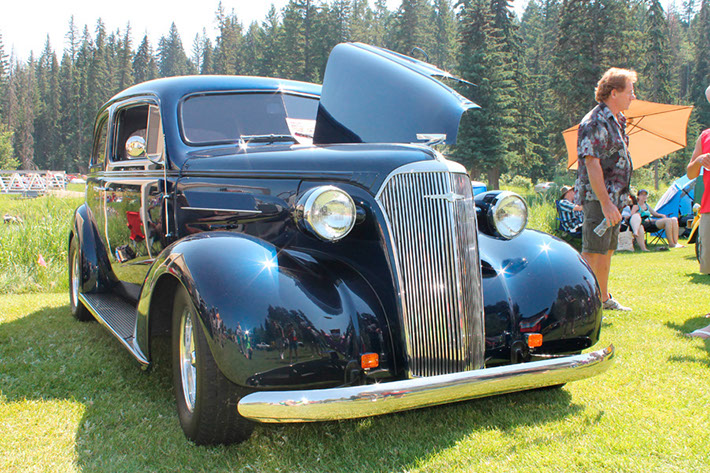 CANCELLED for 2021, but here's what we had planned for 2021.
Check back for 2022 updates!
Friday, July 16/21
Golf at the 108 Golf Resort with special rates for Hot July Nights participants!
* 18 Holes/Cart $35; 9 Holes/cart $25
* Ladies' or Men's Spa 30% Off all spa or products
* Rose hip oil hydrating facial regularly $89 sale $62
* Drybrush full body massage regularly $79 sale $56
* Manicure and pedicure regularly $110 sale $77
* Rates available all day to Hot July Nights participants. Contact the Resort to book your tee time or appointment – 1-800-667-5233. Located at 4816 Telqua Drive, 108 Mile Ranch
Farmers' Market on Birch Avenue – Located at the corner of 3rd Street and Birch Avenue from 9 a.m. to 2 p.m.
Meet & Greet at the A & W from 4 p.m. to 6 p.m. with local entertainment. Pre-registration is available during this time.
Rod Run – Sponsored by Napa – Total Parts Express Ltd. Rod Run leaves the A & W at 6:15 p.m.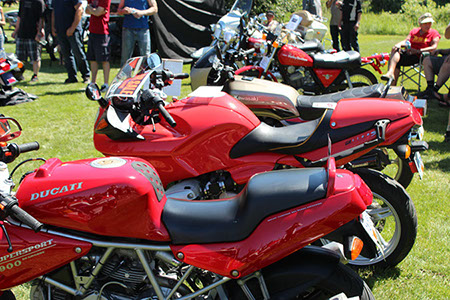 Saturday, July 17/21
Pancake Breakfast Hosted by Andres Electronics from 8 to 10 a.m. Andres is located at 916 Alpine Avenue, just south of Sunrise Ford.
Poker Run – $500 in cash prizes! Sponsored by Canadian Tire. Tentative 10:30 a.m. start. Leaves from the South Cariboo Rec Centre located on Wrangler Way.
Remote Control Flying Demonstration from 1:30 to 4:30 p.m. at the 100 Mile House Airport. Enter through the South Cariboo Rec Centre parking lot.
Dinner & Dance at 100 Mile House Community Centre, Birch Avenue/3rd Street. Doors open at 5:30; dinner at 6:30; Dancing until 11 p.m. $25/person.
Ghost Tour at the 108 Mile House Heritage Site from 8 to 10 p.m. $20 per person with all proceeds going to the 100 Mile & District Historical Society

Sunday, July 18/21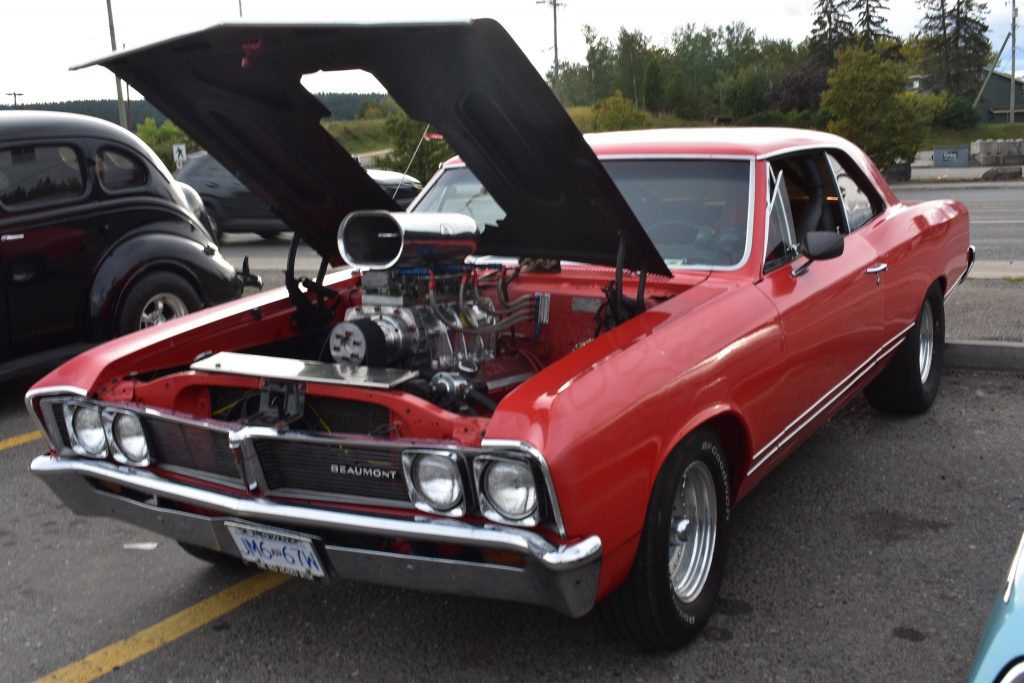 Show 'n Shine – Birch Avenue – Goodie Bags, Dash Plaques & Prizes!
Breakfast hosted by 100 Mile District Hospice Palliative Care Society from 7:30 to 10 a.m. All proceeds to the Society.
Registration and staging on Birch Avenue from 8 a.m to 10 a.m. Show n' Shine opens to the public at 10 a.m. and goes until 3 p.m. Awards and prize draws at the main stage at the 100 Mile House Community Hall at 2:45 p.m.
Live Music – Mark Allen
Swap Meet/Trade Show/ Guess-A-Car-Part sponsored by Bree Contracting from 10 a.m. until 2:45 p.m. beside the 100 Mile House Community Hall. No entry fee.
Walking Poker Run located downtown 100 Mile House sponsored by Freshco. Time TBA
Demonstrations and Activities from Local Groups all day!